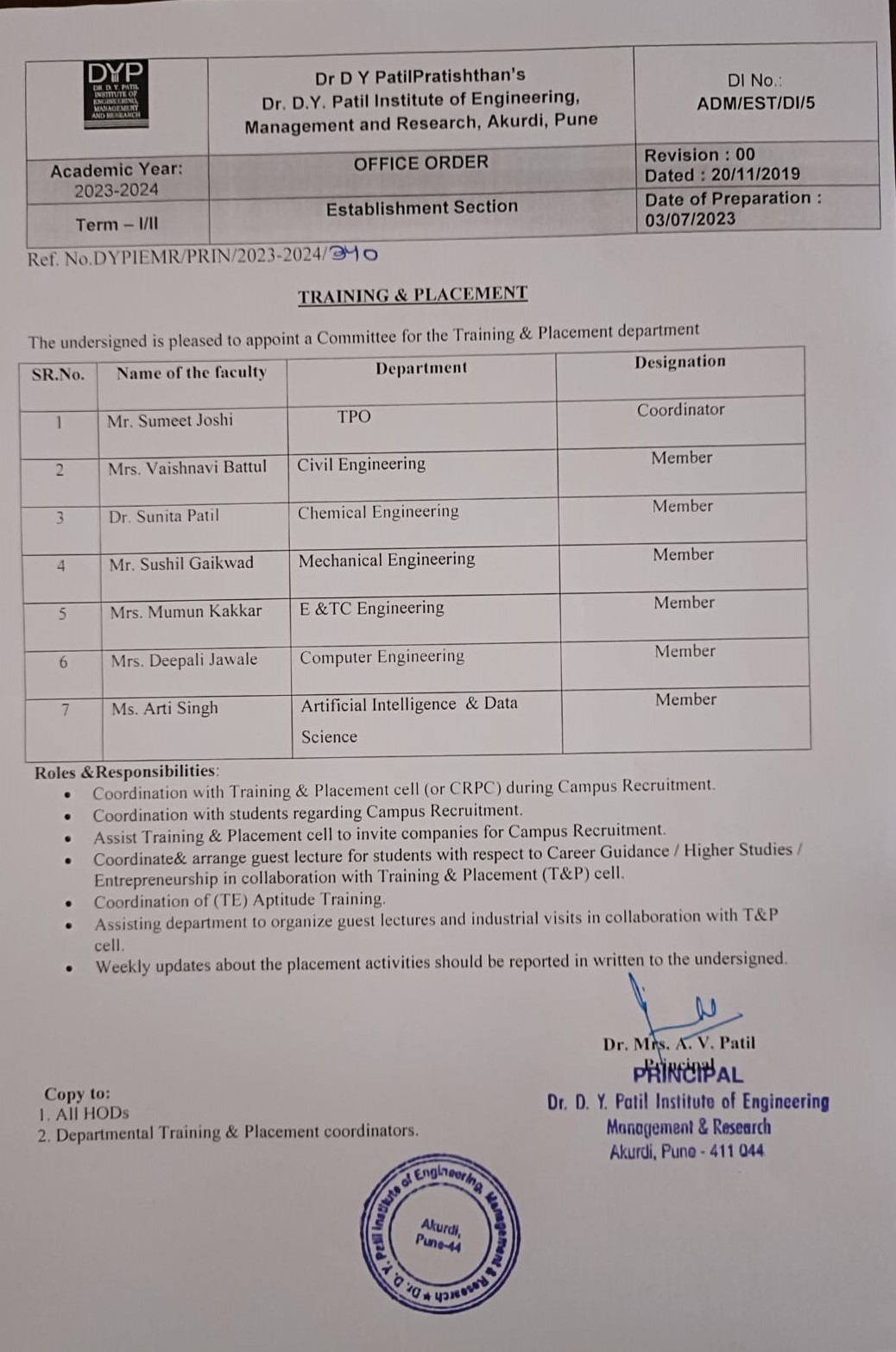 Placements
The industry relations department at DYPIEMR focuses on bringing the most relevant professional opportunities for the learners. Through various initiatives and activities the Industry relations department creates a platform that brings diverse sectors of industry and learners together.

The Industry relations team in co-ordination with faculty members provides guidance to learners to make judicious choice about their career and professional development.
Career Guidance
Students constantly need updated information about the latest trends and expectations of the industry from a professional engineer. It's a constant endeavor of the training and placement team to keep the students updated about this and a number of initiatives are undertaken for career guidance and professional development of the students.
Updates & Info
Here you find the latest updates about industry and opportunities for the students. The information about internships opportunities, projects, volunteering, competition and relevant events can be found here.
Current Placements
DYPIEMR students receive a holistic Engineering education and industry participation is one of the key focus areas. This enables DYPIMER students to add significant value to the global and national organizations that hire them.
E-mail: tpo@dypiemr.ac.in